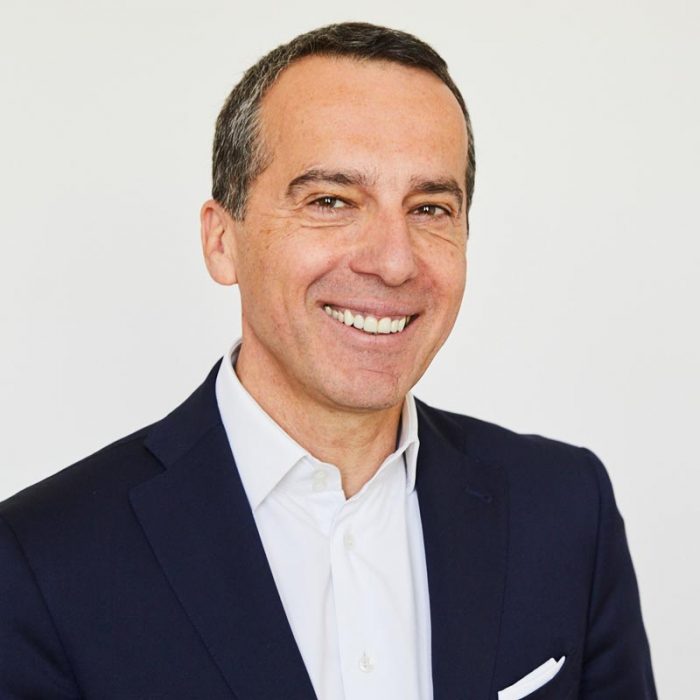 Chairman GMB, nominated by Blue Minds

Christian Kern has served as Federal Chancellor (Primeminister) of the Republic of Austria and as Chairman of the Socialdemocratic Party of Austria (SPÖ). Before entering politics for three years, he had conducted business for more than 20 years, keeping several Board and C-Level positions in the energy- and rail industry in Austria, Turkey, Italy and France.
In 2007 he was appointed to the Managing Board of Verbund AG, Austria's largest energy supplier. In 2010 he was nominated to function as the CEO of the Austrian Federal Railway Group (ÖBB), one of the leading logistics, infrastructure and passenger transport groups in Europe. In 2014 he was elected as the Chairman of the Community of European Railways (CER), based in Brussels.
Currently Christian Kern is Partner and Director of The Blue Minds Company/Vienna, Chairman of the Israel based Energy-AI Startup Fsight/HodHasharon and is acting as advisor of several Israel based tech companies like Cylus Ltd. Mr. Kern is President of the Austrian Chinese Business Association (ACBA).
He was born in 1966 in Vienna. He holds a Master's degree in Communication Science from the University of Vienna.