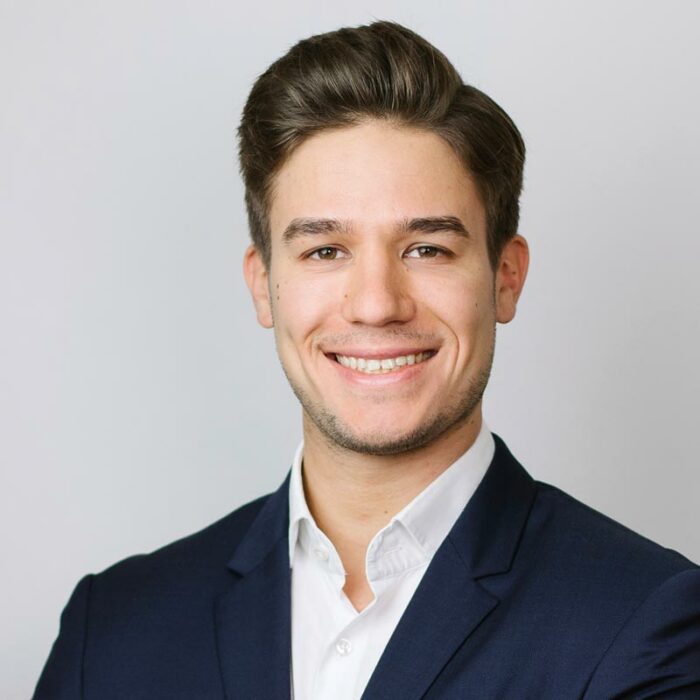 Consultant
Elias Weixlbaumer is involved in various projects of The Blue Minds Company. He is passionate about contributing to a more sustainable world, in business and beyond. Elias is also enthusiastic about innovative solutions, such as those developed and implemented by The Blue Minds Company.
Elias studied law in Vienna and Lisbon. During his studies, he gathered experience in a variety of practice groups of international business law firms. In addition, Elias gained a first insight into the world of startups as part of Vienna Law Clinics' Startup Clinic. Inspired by a stay in Tel Aviv, the desire to make a difference and to be creative as well as enthusiasm for entrepreneurship led him to The Blue Minds Company after completing his judicial law clerkship at the Public Prosecutor's Office and the Commercial Court of Vienna.
Outside of the office you will probably find Elias enjoying nature, doing sports or at one of the many beautiful spots of Vienna (or the rest of the world).